Product
Heat Exchangers & Condensers
Heat exchanger are required for a variety of industrial applications. These range with a supreme operative design. We offer heat exchanger to meet high temperatures that can be altered as per the client's demands. Made under expert supervision, our heat exchangers are well-constructed in respect with the global quality standards. We offer our reliable service for all our products including condenser water pumps, crystallizer, tubular heat exchanger and others listed below. Low in cost, our heat exchanger equipment are aesthetically designed and are eco-friendly. They can be customized as per the illustrations and capacity range needed by the clients for specific purposes.
Shell and Tube Heat Exchangers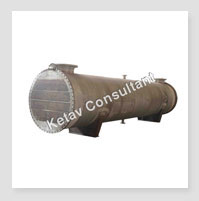 Backed by enormous experience in this domain, we are instrumental in manufacturing and supplying a qualitative gamut of Shell and Tube Heat Exchangers. As these exchangers are made using premium quality steel, these have high structural strength and longer service life. Owing to their superb features like high surface finish, excellent performance and easy maintenance, our heat exchangers are highly acknowledged in the market. We offer these Shell and Tube Heat Exchangers in various specifications to our clients.
Applications :
Petrochemical industry
Power plants
Air conditioning unit
Chemical Plants
Tubular Heat Exchanger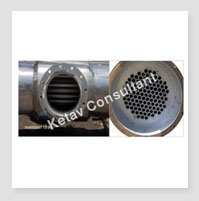 Leveraging on immense support of our diligent professionals, we are instrumental in manufacturing and supplying optimum quality Tubular Heat Exchanger. Offered heat exchanger is ergonomically designed in our sound manufacturing unit in strict compliance with international standards. Available in various capacities and specifications, offered Tubular Heat Exchanger is extensively used for heat transfer in petroleum industry, refrigerators, air conditioning units, chemical and power plants. We deliver this heat exchanger within scheduled time frame at customer's destination.
Product Advantages :
High efficiency and Low power consumption
Easy installation
Impeccable performance
Economical prices
Product Features :
Excellent strength structures
High heat transfer tubular exchanger
High flexible operations exchanger
Toughness, light weight structure
Condenser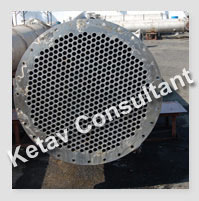 Our years of experience in this domain, has enabled us to manufacture and supply optimum quality Heat Exchanger Condenser. Designed in strict conformance with international quality standards, our condensers are duly tested before delivering to the clients. Available in various sizes and specifications, our condensers are widely being used in various chemical and heavy duty industries. We, with the help of our large distribution network, ensure timely delivery of this Heat Exchanger Condenser at clients' destination.
Key features :
Suitable for high intensified heat transfer capacity
High efficiency and Low power consumption
Less floor space require
Impeccable performance
Easy installation