Products
Vacuum System & Vacuum Ejectors
Ketav Consultant is a manufacturer of multi-Stage Steam Ejectors like vacuum jet ejectors, liquid jet ejectors, steam jet ejectors in the Country.Our Ejectors are used in large variety of application in the all type of the Industries in the all type of operation like Distillation, Crystallization, Filtration, Drying, Evaporators Etc.Pressure below atmosphere is termed as vacuum.This can be achieved by the ejector system, which works on the principle of converting the pressure energy of motivating fluid to velocity energy in order to entrained the suction fluid. Motive fluid may be low pressure OR high pressure steam or circulating liquid at ambient temperature.
Liquid Jet Ejector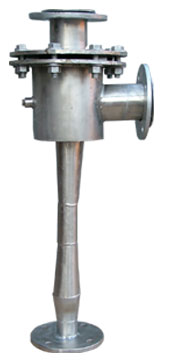 Liquid Jet Ejectors are simple in construction consisting of suction, Diffuser and Motive Nozzle. The operation of Liquid Jet Ejectors is based on high velocity liquid emerging from the motive entraining air or gas in the suction housing and compressing it to atmospheric pressure. Easy to install. Minimum maintance. Easy Operation. Because of simple construction they are widely used for following Purpose.
Usage
Corrosive Vapours
High Vapours Load
Small Vacuum Leakage systems
For higher Vacuum Mechanical and Steam Boosters are added
Specifications
Available in MOC: CS, SS304, SS316, SS316L, Graphite and PP
To achieve Vacuum 720mm Hg to 759mm Hg
Steam Jet Ejector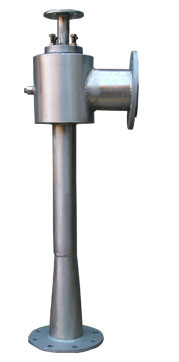 Steam Jet Ejectors used to create vacuum up to 759mmHg. In steam jet Ejectors vacuum created by the using of the steam on require pressure. Steam jet ejectors also attach with the vacuum Pumps and Mechanical Boosters to achieve higher Vacuum. Available in MOC: CS, SS304, SS316, SS316L, Graphite and PP.
Usage
To create vacuum up to 759mmHg
Vacuum achieve 500mmHg to 759mmHg